Namaste Indian Street Food has your classic & favorite Indian dishes, with their own little twist that makes them absolutely amazing! The word "namaste" actually means, "I bow to you" which is used as a respectful greeting in India.
When some think of Indian food, they think that the food is very spicy and strong, but not at Namaste. The owner, Manoj creates the most flavorful and beautiful dishes topped with edible flowers and garnishes. You will notice something extra special if you visit their website — all of the dishes list whether they are spicy, dairy free, gluten free, but free, etc.
There is truly something for everyone at Namaste. My favorite dishes are the garlicky cauliflower, the butter chicken and of course the garlic naan. Let me just tell you, the garlicky cauliflower is unlike anything I have ever tasted! I crave it ALL THE TIME! So next time you go, make sure you give it a try!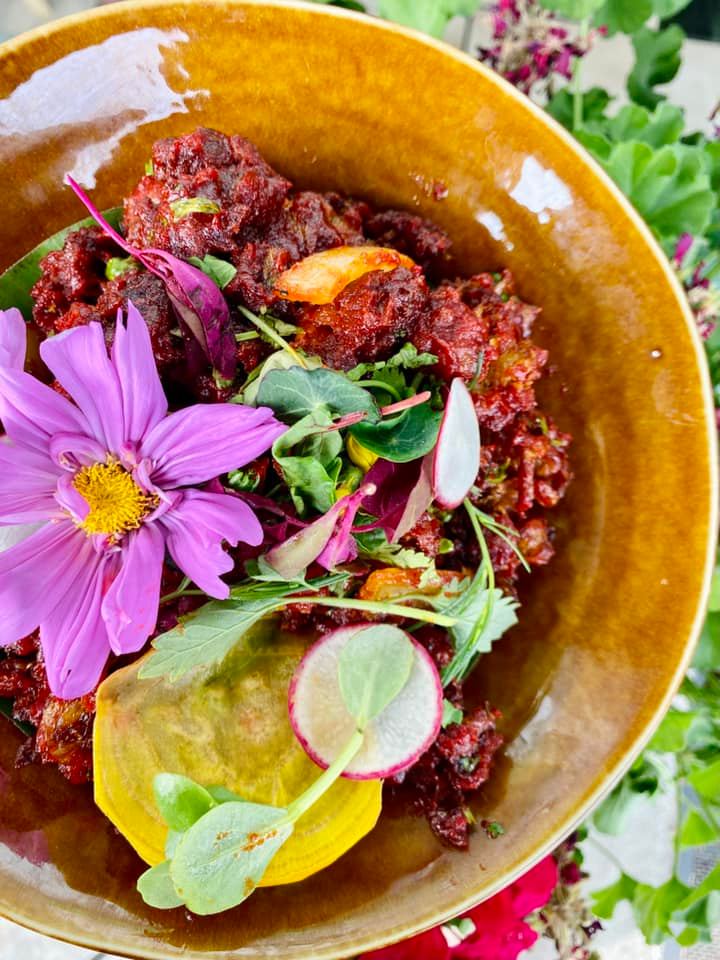 Namaste is all about supporting local and supporting other local businesses. Go check them out!!! They are located at 4272 Washington Road, Suite 5A, Evans, GA 30809.