Christie's Coffee Co. is now OPEN! I have known Joseph & Lisa Christie for 16+ years now!! They are some of the most genuine, loving people I know. They would do anything for anyone along with giving so much to our community. You may recognize them as they are also the owners of the local Pelican SnoBalls!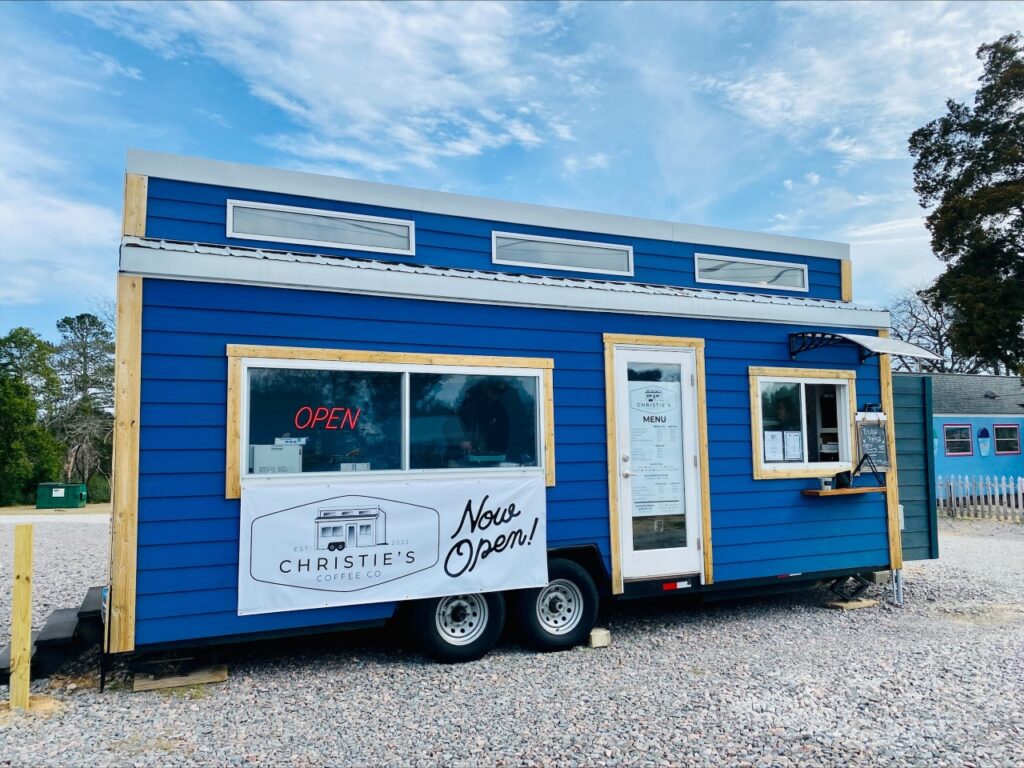 Joseph was my youth group worship leader at church when I was in middle school, which seems like so long ago! It seems like life gets busier & busier and at times it's hard to stay in touch. Lisa & I reconnected through Real Estate 2 years ago and I am so thankful we did! She is a former Respiratory Therapist at CMC and now a local real estate agent with Summer House Realty — also known as Home Sweet Augusta on social media!
Check out this CUTE drive thru coffee shop on North Augusta where they are serving locally roasted coffee, cappuccinos, lattes & more! They are located at 709 Edgefield Road, North Augusta, 29841.